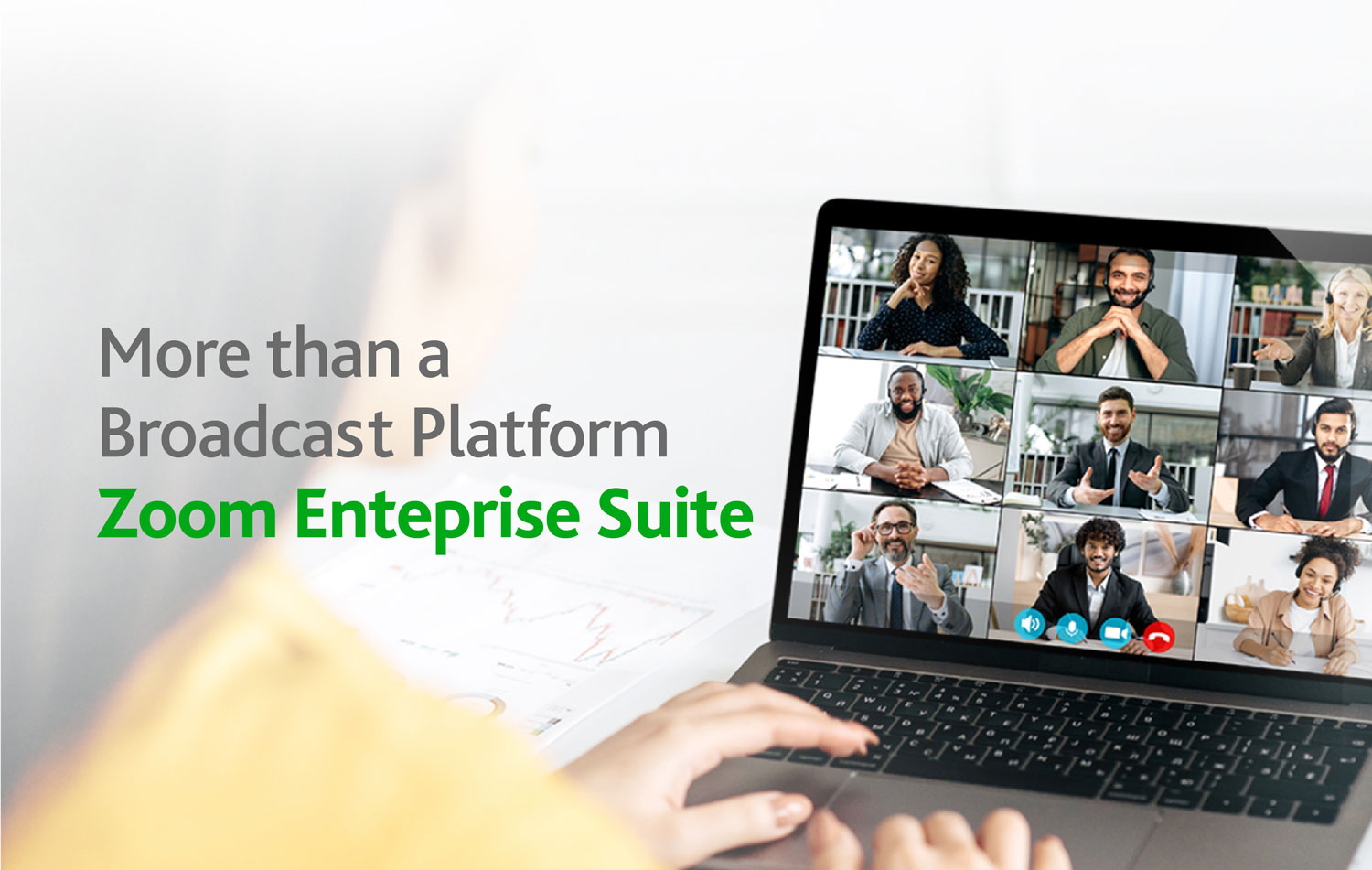 Zoom Enterprise Suite from Zajil supports businesses in the region with any Zoom Meetings & Webinar License requirements. The simple setup process and ease of use makes Zoom Enterprise Suite the best choice for businesses to expand reach, grow sales pipelines and engage with your audience. Enhance your meeting experience with the Built-in collaboration features which can help you conduct a collaborative event with all participants being able to screen share, turn on their video and audio, and see who else is in attendance. Make use of Webinars which can allow the host and any designated panelists to share video, audio and screen. Zoom Enterprise gives you cloud storage when you record your meetings to the Cloud. Zoom Rooms offers software-based conference room solution for conference, huddle, and training rooms using the Zoom application. Zoom Meetings also provide live chat, content sharing, interactive whiteboarding and many other features to make meetings more productive.
Benefits:
Up to 24 hours duration for meetings and webinars
Supports Larger Audiences
Stream on social media
Full-featured, easy-to-use, engaging webinars.
Host your professional webinars and meetings.