Security Consulting & Advisory Services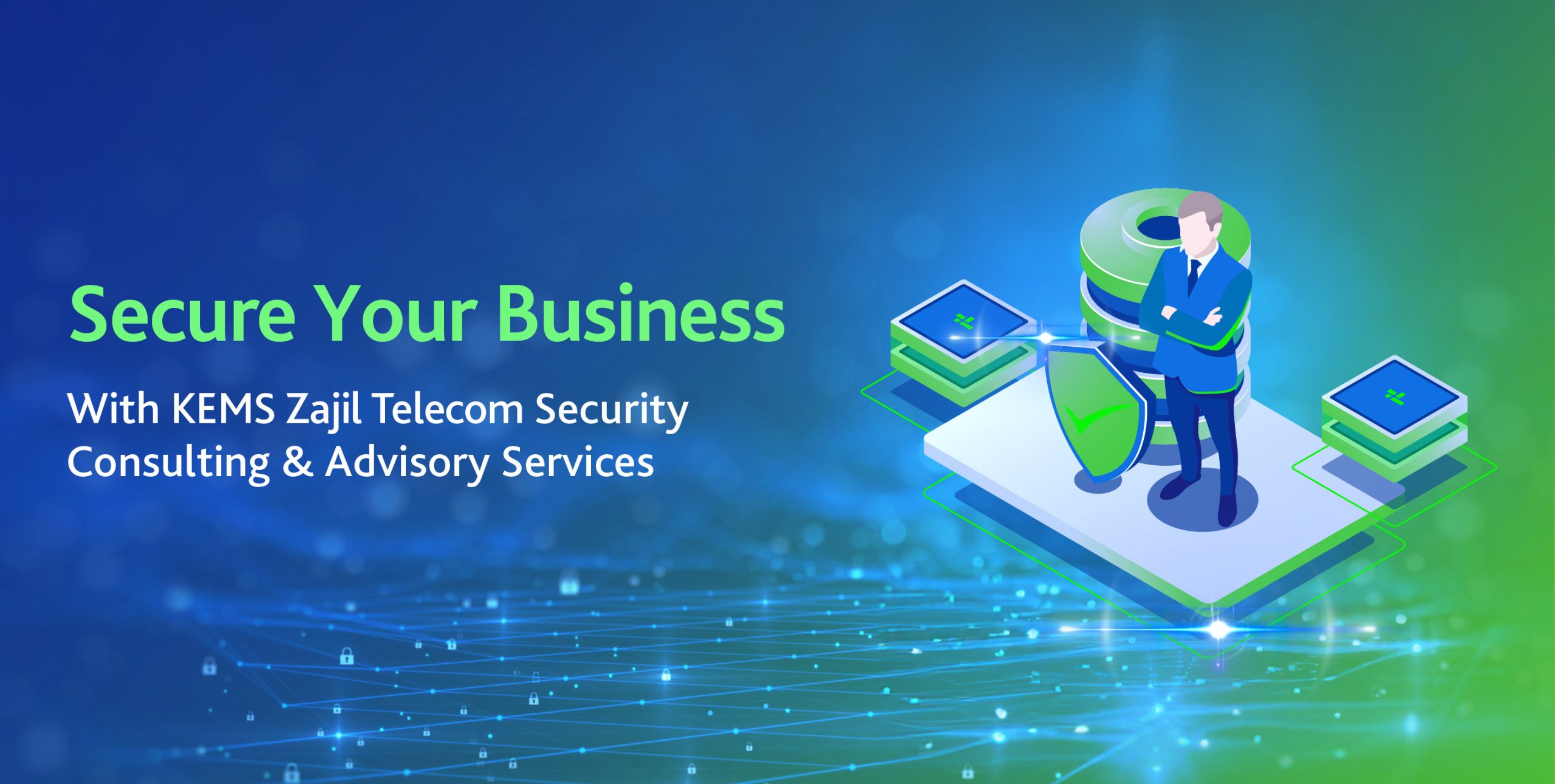 VAPT Services
KEMS Zajil Telecom's VAPT service is highly rigorous and solution-driven. Vulnerability Assessment and Penetration Testing (VAPT) encompass a broad range of security assessment offerings. KEMS Zajil Telecom's VAPT services bring substantial value by effectively tackling security vulnerabilities throughout an organization's IT infrastructure. Additionally, we offer Secure Code Reviews as an integral component of our VAPT services.
Data Privacy Assessment
Data Privacy is crucial as it safeguards personal integrity, promotes trust in digital interactions, and upholds the fundamental rights of individuals in an increasingly data-driven world. KEMS Zajil Telecom's Data privacy services provide protection of personal data against unauthorized access, while granting the authority for individuals to dictate the permissible access to their personal information.
Red Team Assessment
KEMS Zajil Telecom's 'Red Team Operations' in SOC center work 24*7 to improve your asset and personnel readiness through a realistic security incident drill targetting your organization's cyber, physical and human information security elements.
Consulting & Advisory Services
KEMS Zajil Telecom's Cybersecurity consultants identify problems, evaluate security concerns, assess risk, and implement solutions to counteract potential threats to companies' networks and computer systems. Additionally, KEMS Zajil Telecom's Advisory services address Governance, Risk & Compliance (GRC) variables when evaluating security systems and helps defining layers of defense for the organization in a fast-changing IT landscape.
Secure Code Review Services
KEMS Zajil Telecom code review services aimed at analyzing application source code and determining potential security weaknesses and flaws in the code.
Unrivalled Customer Experience
A holistic partnership focused on problem solving, productivity and value.
Comprehensive Support Channels and dedicated Account Managers.
Tailored Onboarding plan with time-to-value focus.
End-to-end Cybersecurity Solution
Our Solution delivers real-time results.
Threat Intelligence and Incident response tailored to GCC.
360-degree view of the threat environment.
Hybrid & quick deployment of solution.
Centralized 24×7 Cyber Defense Centre for threat Intelligence Monitoring.
Compliant with GCC regulations – PCI DSS, ISO 27001.
Reduction in volume of data policy violations requiring security intervention.
Operational savings for remote office IT personnel and networking infrastructure.
Cybersecurity Technology Partners
KEMS Zajil Telecom Cybersecurity solution integrates with market-leading technology partners to provide seamless end-to-end security for our clients. 
With our strong expertise and collaborative ecosystem of partners, KEMS Zajil Telecom provides clients with comprehensive, proven solution for securing their digital journey.
Our Solution Partners

Get your FREE Cybersecurity assessment from KEMS Zajil Telecom today!
Submit your details and our security experts will contact you immediately.