Data & Application Security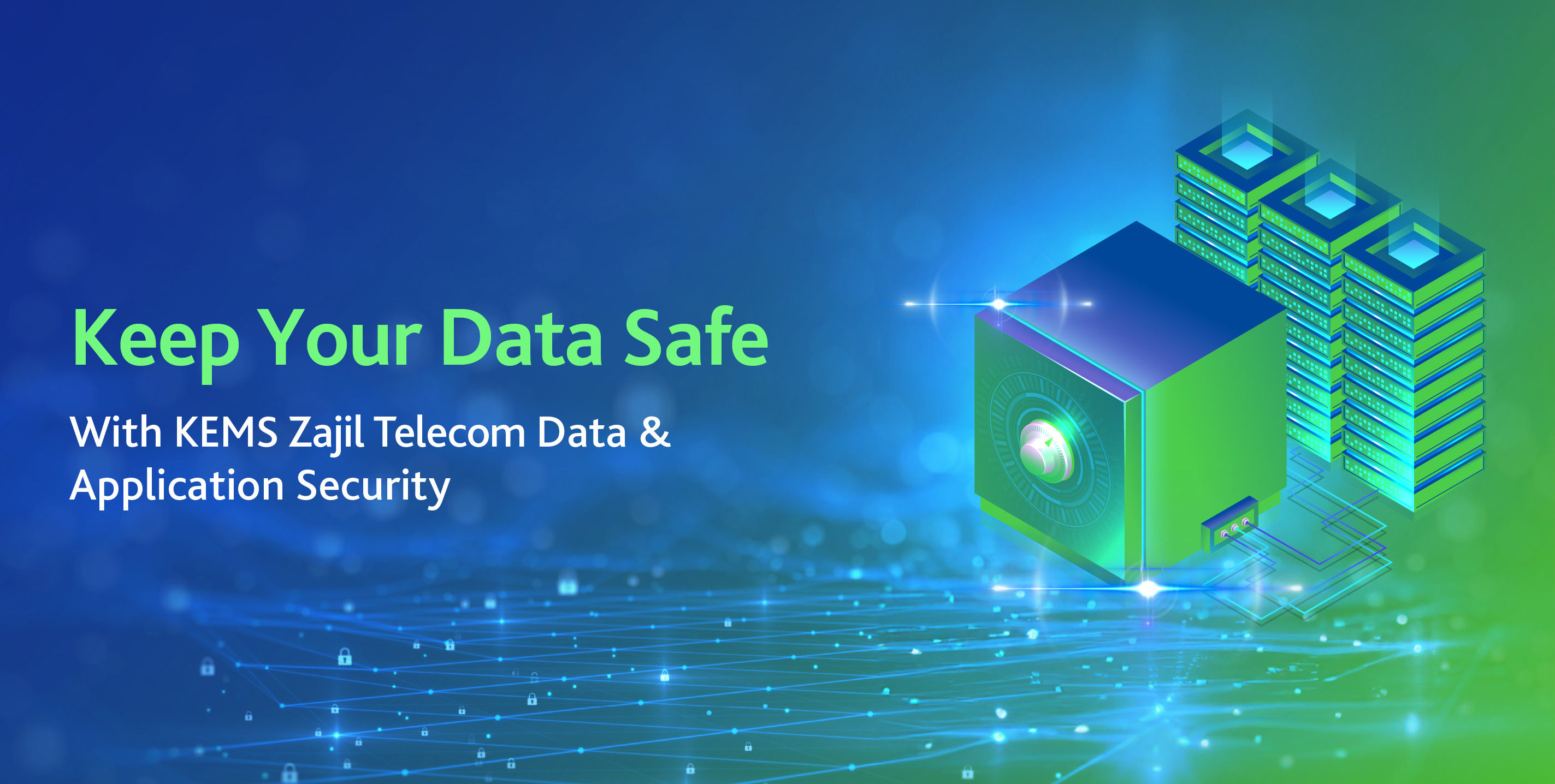 Web Application Firewall (WAF)
In addition to our hosting services, KEMS Zajil Telecom offers a Web Application Firewall to counter online threats targeting web facing applications. We provide 24×7 managed and unmanaged services to cater to your specific WAF needs.
Privileged Identity Management
Privileged Identity Management (PIM) is a service that enables you to manage, control, and monitor access to important resources in your organization.
Database & Data Security (DLP)
Re-define your data strategy with KEMS Zajil Telecom industry leading DLP solutions. Protect critical information, networks and uncover increasingly growing cyberthreats.
Web Security Gateway (WSG)
WSG solution filters unwanted software/malware from user-initiated Web/Internet traffic and enforces corporate and regulatory policy compliance.
Patch Management
KEMS Zajil Telecom enables organizations to implement vendor-issued updates. These updates serve in addressing security vulnerabilities and optimize the performance of software and devices.
File Security
KEMS Zajil Telecom provides File security by safeguarding your business-critical information from prying eyes by implementing stringent access control measures and flawless permission hygiene.
Email Security
Email is often used to spread malware, spam, and phishing attacks. We enable different procedures and techniques to protect email accounts, content and communication against unauthorized access, loss, or compromise.
Cloud Application Security
KEMS Zajil Telecom provides a system of policies, processes, and controls that enable enterprises to protect applications and data in collaborative cloud environments.
Unrivalled Customer Experience
A holistic partnership focused on problem solving, productivity and value.
Comprehensive Support Channels and dedicated Account Managers.
Tailored Onboarding plan with time-to-value focus.
End-to-end Cybersecurity Solution
Our Solution delivers real-time results.
Threat Intelligence and Incident response tailored to GCC.
360-degree view of the threat environment.
Hybrid & quick deployment of solution.
Centralized 24×7 Cyber Defense Centre for threat Intelligence Monitoring.
Compliant with GCC regulations – PCI DSS, ISO 27001.
Reduction in volume of data policy violations requiring security intervention.
Operational savings for remote office IT personnel and networking infrastructure.
Cybersecurity Technology Partners
KEMS Zajil Telecom Cybersecurity solution integrates with market-leading technology partners to provide seamless end-to-end security for our clients. 
With our strong expertise and collaborative ecosystem of partners, KEMS Zajil Telecom provides clients with comprehensive, proven solution for securing their digital journey.
Our Solution Partners

Get your FREE Cybersecurity assessment from KEMS Zajil Telecom today!
Submit your details and our security experts will contact you immediately.