Managed Security Services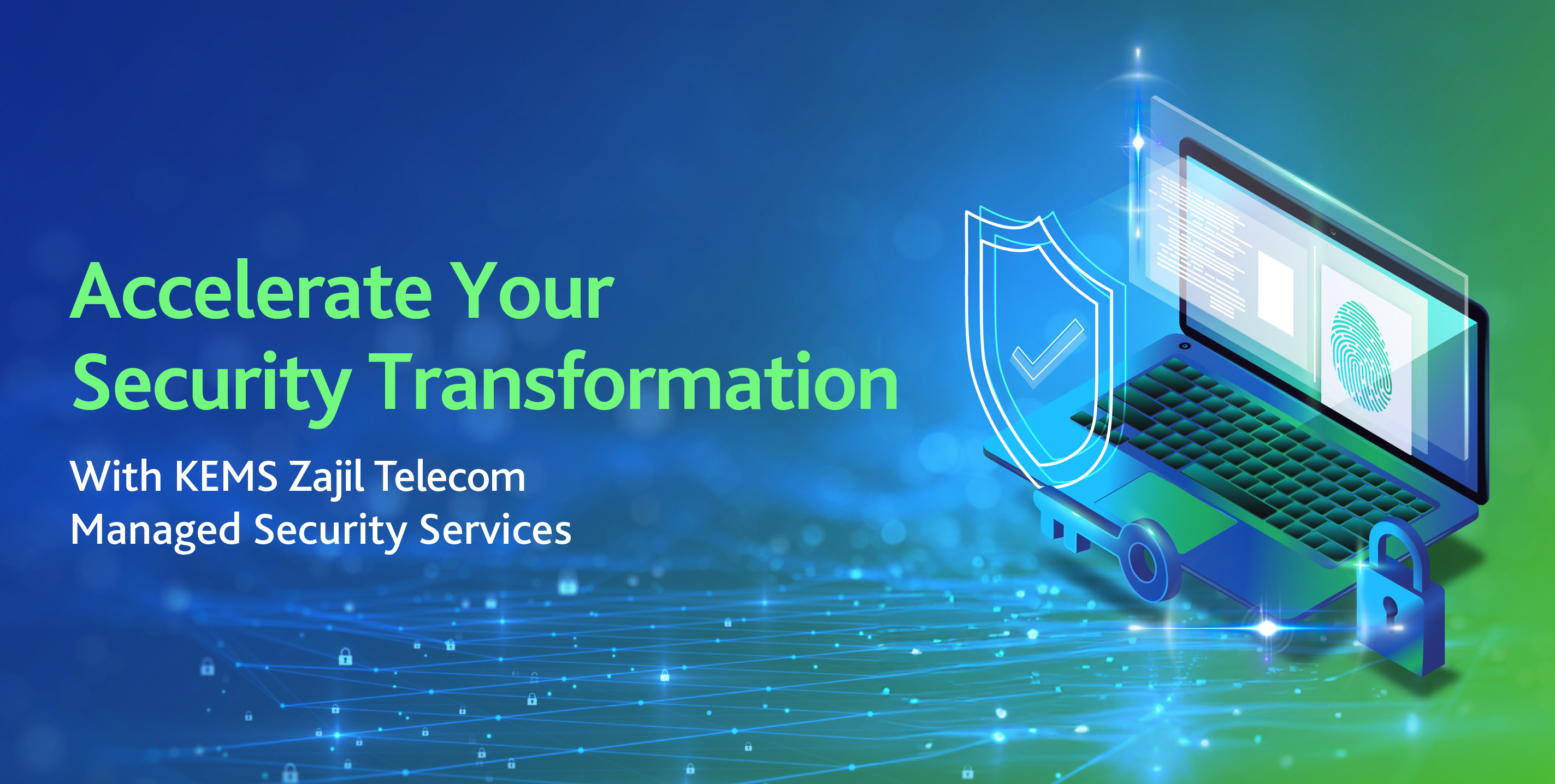 Extended Detection & Response (EDR)
A SaaS-based, vendor-specific, security threat detection and incident response tool that natively integrates multiple security products into a cohesive security operations system that unifies all licensed components.
Managed Detection & Response (MDR)
An advanced managed security service that provides threat intelligence, threat hunting, security monitoring, incident analysis and incident response. This sets it apart from traditional MSSPs, which typically provides only alerts generated by security monitoring.
SIEM
Transform your organization's security operations with visibility, intelligence, and automation prior to, during, and after potential breaches with KEMS Zajil Telecom's industry leading SIEM solutions.
Ransomware Defense
An exclusive service designed to counter and safeguard against Ransomware. We evaluate your organization's ability to detect, contain and remediate ransomware threats within your environment preventing any costly damage.
Cloud Data Sense
Discover and profile your data for enhanced governance and privacy. An AI-driven toolkit to automatically scan, analyze, and categorize your data, and then take the required actions.
Unrivalled Customer Experience
A holistic partnership focused on problem solving, productivity and value.
Comprehensive Support Channels and dedicated Account Managers.
Tailored Onboarding plan with time-to-value focus.
End-to-end Cybersecurity Solution
Our Solution delivers real-time results.
Threat Intelligence and Incident response tailored to GCC.
360-degree view of the threat environment.
Hybrid & quick deployment of solution.
Centralized 24×7 Cyber Defense Centre for threat Intelligence Monitoring.
Compliant with GCC regulations – PCI DSS, ISO 27001.
Reduction in volume of data policy violations requiring security intervention.
Operational savings for remote office IT personnel and networking infrastructure.
Cybersecurity Technology Partners
KEMS Zajil Telecom Cybersecurity solution integrates with market-leading technology partners to provide seamless end-to-end security for our clients. 
With our strong expertise and collaborative ecosystem of partners, KEMS Zajil Telecom provides clients with comprehensive, proven solution for securing their digital journey.
Our Solution Partners

Get your FREE Cybersecurity assessment from KEMS Zajil Telecom today!
Submit your details and our security experts will contact you immediately.